Best Online Casinos that Accept Visa 2023
We understand how important it is to find a gaming platform that not only offers an engaging experience, but also caters to your banking preferences. That's why we've curated this list of top-notch online casinos that welcome Visa payments. Each of these platforms is renowned for its exciting games, secure transactions, and exceptional customer service. Plus, they're all licensed by the UK Gambling Commission (UKGC) so you can be sure they are legitimate. So, without further ado, let's dive into the world of entertainment these Visa casinos have to offer. 
About Visa Casinos
Visa is a globally recognised financial service provider founded in 1958. Primarily known for its credit, debit, and prepaid cards, Visa has become synonymous with reliable and convenient electronic transactions. It's a digital payment method that provides services to consumers, businesses, and governments in more than 200 countries and territories worldwide. Within the UK online casino industry, Visa is one of the most popular casino payments methods used to deposit and withdraw funds thanks to its widespread acceptance, strong security measures, and ease of use.  
Visa Casinos Pros and Cons
Choosing the right payment method when playing at a gambling website can greatly impact your gaming experience. While Visa is a popular choice worldwide due to its reliability and widespread acceptance, it's important to weigh the pros and cons to make an informed decision. Let's look at the advantages and disadvantages of using Visa to play at an online casino. 
Visa Pros
Widespread acceptance: Visa is universally accepted at most real money online casinos, making it a convenient choice for players around the world, including the UK. 
Security: Visa uses advanced technologies to protect against fraud and unauthorised transactions, which means your money and personal card details are secure.
Versatility: Visa supports both deposits and withdrawals, which adds to the ease and convenience of managing your casino funds.
Customer service: Visa's responsive customer service is available to help with any issues, ensuring a smooth gaming experience.
Visa Cons
Transaction fees: Some casinos may charge fees on Visa transactions, which could impact your overall gaming budget.
Processing time: While deposits are usually instant, withdrawals can take several days to process, which may not be ideal for players who prefer quicker access to their winnings. A Visa fast withdrawal casino is a rare thing indeed, and there are much faster payment methods available if speed is of the essence.
Privacy: Compared to alternative methods, like e-wallets or cryptocurrency wallets, using Visa involves sharing your card details with the casino, which might be a concern for players concerned about their privacy.
How to Pick a Visa Casino
When choosing a Visa casino, look out for the following features:
Reputation and licensing: Choose a UK casino site with a good reputation and one that's licensed by a well-known gambling authority. This ensures fair play and secure transactions. All the casinos we list on our site are licensed by the UK Gambling Commission so you can be sure of their legitimacy. 
Game selection: Pick a casino that offers your favourite games. Whether you love slots, poker, or live dealer online casino games, make sure they have a wide variety of both games and providers. 
Bonuses and promotions: Casinos often offer welcome bonuses, free spins, and other promotions. Compare these offers to get the best bang for your buck. 
Customer support: Top-tier casinos have stellar customer service, available through various channels like live chat, email, and phone. Look for ones that over a live chat service, ideally 24/7, so that an agent is always on hand to answer any of your questions.
User experience: The casino should have a user-friendly interface, with easy navigation and fast loading times.
How to Deposit Using Visa
Here's a basic step-by-step guide on how to deposit money into an online casino that accepts Visa:
Step 1: Choose a Visa-accepting online casino – Choose a reputable online casino that accepts Visa as a payment method.
Step 2: Register for an account – Then, sign up to create an account. You'll typically need to provide some basic personal information, like your name, date of birth, email address, and, possibly, some form of identification.
Step 3: Navigate to the banking page – After your account is set up, navigate to the casino's banking or payments page. Here, you will find a list of available deposit methods.
Step 4: Select Visa as your payment method – From the list of deposit methods, select Visa. You may have the option to choose between a Visa debit card, credit card, or even a Visa prepaid card, depending on the casino.
Step 5: Enter your deposit amount – Next, you'll need to specify the amount of money you wish to deposit into your casino account. Remember to check the minimum and maximum deposit limits as well as the minimum deposit you need to claim any bonus offers you've opted into.
Step 6: Enter your card details – You'll be prompted to enter your Visa card details. This usually includes your card number, the card's expiration date, and the three-digit CVV security code on the back of your card. You may also need to enter your billing address.
Step 7: Confirm your deposit – Before confirming your deposit, double-check all the information you've entered to ensure its correctness. Once everything is in order, click on 'Confirm' or 'Deposit'.
Step 8: Verification and completion – In most cases, your deposit will be processed instantly. That's it – you're all set to start playing!
How to Withdraw Using Visa
Withdrawing funds using your Visa card is as straightforward as depositing, but requires a slightly different procedure:
Step 1: Verify your casino account – Before you can withdraw funds, ensure your casino account is fully verified. This usually involves providing some form of identification like a passport or driver's license, and possibly a utility bill to confirm your address.
Step 2: Navigate to the casino's withdrawal page – After logging into your account, go to the banking or cashier page on the casino's website or app. From there, navigate to the withdrawals section.
Step 3: Select Visa as your withdrawal method – From the list of available withdrawal methods, choose Visa. Remember, not all casinos that accept Visa for deposits also use it for withdrawals, so double-check this beforehand. Generally, casinos will only accept a Visa withdrawal if you've used the same card to deposit funds at the casino.
Step 4: Enter your withdrawal amount – Select or type in the amount you wish to withdraw from your casino account. Keep in mind the minimum and maximum withdrawal limits imposed by the casino, which can vary between sites.
Step 5: Provide your card details – If this is your first time withdrawing to your Visa card, you may be asked to enter your card details. This can include your card number, expiration date, and CVV code.
Step 6: Confirm your withdrawal – Review the information you've entered, especially the amount and your card details and confirm
Step 7: Wait for processing – Withdrawals may anywhere from a few hours to a few days to process from the casino's end. This depends on the casino's policies and the banking system. You will usually receive a notification from the casino when your withdrawal has been processed.
Step 8: Receive your funds – Once the casino has processed your withdrawal, the funds will be sent to your Visa card. This might take an additional few working days.
Visa Casinos Fees, Limits and Withdrawal Times
Using Visa as a payment method at online casinos can involve various fees, limits, and withdrawal times, although these can vary greatly depending on the specific casino and the financial institution associated with your Visa card.
Fees: While Visa itself doesn't typically charge fees for transactions, some online casinos may apply fees for deposits or withdrawals made with Visa cards. Always check the casino's payment terms to avoid unexpected charges. These should be listed on licensed and reputable casinos that honour clear and transparent terms with their players.
Limits: Deposit and withdrawal limits are typically determined by the online casino and can vary widely. Generally, most casinos have a minimum and maximum limit for both deposits and withdrawals. Larger and more well-established casinos can generally afford to have more favourable thresholds.
Withdrawals: Visa withdrawals are not instant and may take several days to process. This depends on the casino's internal processing time and the processing time of the financial institution that issued your Visa card. Typically, it can take anywhere from 1-5 business days.
Of course, specific details will vary so it's always important to check these details with your specific casino and financial institution to get the most accurate information.
Visa Casinos Safety and Security
Visa is known for being exceptionally professional in terms of its safety and security. They:
Keep an eye out for fraud: Visa uses high-tech systems that watch for any unusual activity on your card 24/7. If something seems off, they'll let you know via the comms you've agreed to be contacted on.
Offer extra online safety with Visa Secure: When you're shopping or playing online, Visa Secure (which you might know as Verified by Visa) adds an extra step to check if you're really the person using your card.
Encryption: Visa uses its technology to scramble your card info so it can't be read by any criminals trying to access your card information as you submit it online.
Why use Visa at an Online Casino?
As an online casino player, you should consider using Visa as one of your casino banking methods because of its:  
Widespread acceptance: Visa is globally recognised and accepted at a vast number of online casinos, ensuring hassle-free transactions.
Security: Visa employs robust security measures to protect against fraud, providing an additional layer of safety for your financial details.
Customer service: Accessible and effective customer service is available to address any issues with your Visa card online on their site.
Versatility: Visa supports both online casino deposits and withdrawals, making it a practical and flexible option for managing your casino funds.
Speed and convenience: Transactions through Visa are often quick and straightforward, allowing for a seamless and fast withdrawal casino experience.
Visa Casinos Alternatives
Looking for payment options that are as reliable as Visa? Here are three top alternatives to Visa, widely used in the UK:
Mastercard: Mastercard is a common choice among UK online casino players. Similar to Visa, it's accepted by most online casinos that accept card payments, offering players a reliable and secure way to deposit and withdraw money. Its robust fraud protection mechanisms and excellent customer support make it a safe bet for many players.
PayPal: PayPal is a well-established e-wallet service known for its convenience and speed, making it a popular choice in the UK. It allows players to deposit and withdraw money without directly sharing their bank or card details with the casino, offering an added layer of security.
Apple Pay: With a strong focus on privacy and security, Apple Pay is quickly becoming a popular alternative for online transactions in the UK, including at online casinos. It allows users to carry out transactions without sharing their card details with the merchant, as a unique transaction code is used for each payment. This helps to safeguard users' financial information.
Casino Payment Methods Similar to Visa
Apple Pay
An Apple Pay casino allows you to make a deposit and start playing for real money at an online casino with a few quick taps.
Best Apple Pay Casinos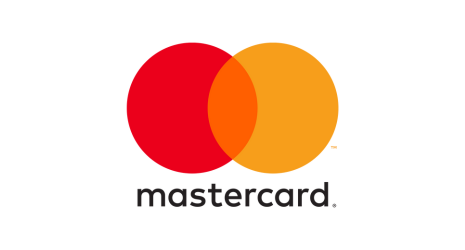 MasterCard Casinos
A Mastercard casino places trust, convenience, and security right in your hand, accepting one of the world's most recognised payment methods.
Best Mastercard Casinos
PayPal Casinos
Paypal is highly secure and conforms to the strict standards of multiple financial regulators across the world, including the United Kingdom.
Best PayPal Casinos
Visa Casinos FAQs
Absolutely – Visa casinos are safe to play at. That said, make sure you play at a reputable online casino licensed by a recognised gaming authority to ensure the site is as legitimate and secure as the Visa payment method.
Making a deposit at a Visa casino is very easy. After registering and logging into your casino account, navigate to the deposit section, select Visa as your payment method, then enter your card details and the amount you wish to deposit. Confirm the transaction, and the funds should appear in your account almost instantly.
To make a withdrawal at a Visa casino, head over to the casino's withdrawal or cashier section. Select Visa as your withdrawal method, type in the amount you'd like to withdraw, and confirm the transaction. Remember, withdrawal times may vary, so it might take a few days before you see the funds in your account.
While Visa itself doesn't typically charge fees for transactions, some online casinos may apply fees for deposits or withdrawals made with Visa cards. The exact amount can vary based on the specific casino's policy. So, it's always a good idea to check the casino's payment terms and conditions before depositing any funds.
Many online casinos in the UK accept Visa due to its widespread acceptance and popularity, including MagicRed, PlayOJO and Casumo. Check our top Visa casinos list on this page for licensed and reputable platform recommendations!
Yes, you can generally use a prepaid Visa card at an online casino. It's a popular option for players who prefer to limit their spending as the card only allows you to use the funds loaded onto it.