New Slot Sites in the UK for November 2023
The hunt for the best new slot sites can be overwhelming, with the internet throwing literally thousands of options at you. It's easy to ruin the fun by wasting too much time just browsing every new UK slots site you stumble upon, trying to figure out whether there's a hidden catch, whether you financial data will be safe, whether the operator is legit…
These are all good questions that should be investigated, but luckily PlatinPlay does all the investigation for you. Our casino experts continuously test the new online slot sites that are launched for UK players. We do this by applying a strict and data-driven set of criteria to every single site we review.
Only those that score highest make it to highly-curated toplist below. This list is continuously updated to reflect the ever-changing conditions in the UK online casino world, to make sure that we only bring you the newest online slots that we can trust will give you a super experience.
What are New Slot Sites?
What makes a new slot site? This doesn't always necessarily mean a brand-new operator, as there are several circumstances that may lead to an existing casino to start offering a new experience to players. Online gambling is all about the experience, so if the experience is totally different from what it was before, then that is considered a new slots site for us.
The rarest of the breed would be a completely new site that is launched on a new platform. Because there are already many top UK online casinos competing for players, this doesn't happen often, although we can recommend a couple of instances on our list. We only recommend totally new UK slots sites if they have obtained a UK Gambling Commission license. Given that this doesn't happen frequently, an operator that has been around only for a few years is still considered part of the latest generation of new slots sites.
More commonly we find new sites that have been reskinned on an existing platform. These are the so-called white-label solutions where the entire package is provided by a gaming company that is already well-known in the industry. This means that even if the actual owner is a newcomer, the white label's track record guarantees a certain standard of service and reliability.
Some casinos also decide to do a total rebrand, and this also fits within our criteria as many elements such as games, bonuses, terms and payment options can be entirely new.
How we Rate New Slot Sites
Our team of experts at PlatinPlay follows a very specific process when it comes to reviewing UK online casinos. We also use these same criteria to rate new slot sites, as the features that can make or break your gambling experience remain the same, whether an operator is established or not.
However, we do delve deeper into certain aspects when we're rating new UK slots sites. This is because the casino in question still needs to prove itself that it can be trusted to offer a safe and happy environment to players.
For example, we would conduct more thorough testing of a newbie's customer support service than we would of a brand that has already been tested multiple times through the years. This is because we always put the safety of the player first and we would never want to recommend a site unless we are 110% sure that the needs of every player will be well taken care of.
Below, we delve into some more detail into the criteria that we consider when we're scoring a casino to see if it deserves a place on our list of best new slot sites
License and Security
The first thing our experts look at when a new UK slots site crops up is check its licensing. We make sure that it is licensed by the UKGC, and if it's licensed in multiple jurisdictions that's even better as it's an even stronger indication that this is a serious brand. We take note of platform security and whether it uses SSL encryption to ensure that all players' financial and personal data is kept safe.
Slot Games & Software Providers
For starters, we like to see a partnership with a diversity of casino software providers, including some of the big names. This shows us two things: that the operator has earned the respect of industry leaders, and also that players will find the classics and the fan favourite titles among the new online slot games.
Payment Methods & Payout Times
We will give the highest scores to a new slot site if it offers the most reputable and secure payment options, such as well-known e-wallets, credit cards like VISA and MasterCard, PayPal and even prepaid vouchers. If a casino doesn't offer any of the payment options that are popular with UK players, then it's not getting our recommendation. Moreover, we look for speedy and simple cashier policies that ideally will see cashouts completed in 48 hours max.
The Fastest Payment Methods at New Slot Sites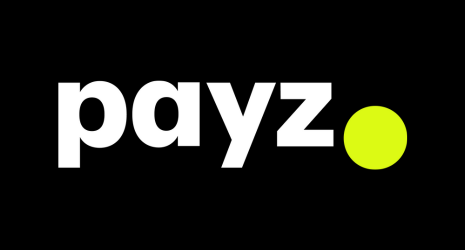 Payz
Payz is the payment method formerly known as ecoPayz. It has been offering instant, secure, and free payment option to players in the UK for over two decades.
Best Payz Casinos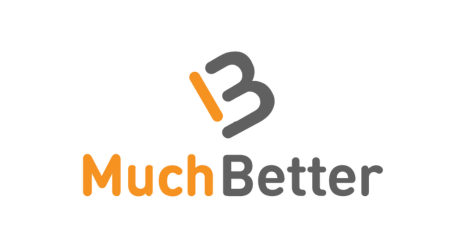 MuchBetter
MuchBetter is a leading eWallet provider that seeks to deliver seamless and mobile-friendly payments to players across the UK.
Best MuchBetter Casinos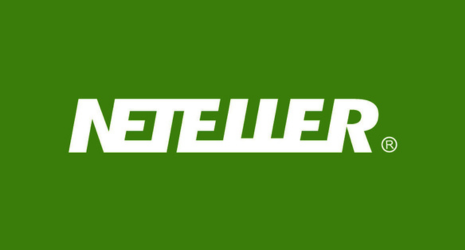 Neteller
Neteller has been a highly popular payment method at UK online casinos for making deposits and withdrawals for several years.
Best Neteller Casinos
Bonuses & Offers
Because they're keen on attracting players, the best new slot sites in the UK tend to offer generous sign-up bonuses. It's quite common to see matched deposits combined with free spins. But our experts go beyond the size of the bonus and look at the terms. Wagering requirements, in particular, need to be fair – 35x is great, although anything up to 50x is reasonable. We like to have at least 7 days to fulfil playthrough and a bit more to use our bonus cash.
User Experience & Innovation
A messy platform can totally ruin the fun. We take into consideration whether a new UK slot site is user-friendly and intuitive. How easy is it to find your favourite games, and does it have an efficient search option and filters? Are there any FAQs to make life easier? Does it include an element of gamification to up the ante? All these elements play a role in determining our scores.
Customer Support
Issues will crop up sometimes, no matter how excellent a new slots site happens to be. And we want to be sure that when this happens, there will be a polite professional to resolve our issue speedily. We like to see a 24/7 live chat option, and an e-mail address for those who prefer it. And we make sure to test these several times to take note of how long it takes to resolve our issue.
Mobile Compatibility
UK players love to gamble on the go, it's a fact. The new mobile slot sites that receive our best scores are those that offer a fully mobile responsive site, or a dedicated app compatible with all browsers. We also check that you'll be able to access the vast majority of desktop games on any device, as well as claim your sign-up bonus when playing new mobile slots.
What to Look for In a New Slot Site
In the section above we've tackled what our experts take into consideration when scoring the best new online slots. These are all data-driven, factual feature that need to be present in every site we recommend and they will never change.
However, we are very well-aware that online gambling is not a one-size fits all situation. Every player has different likes and dislikes, different bankroll and a different approach to gambling. This means that when you're looking for new casino slots to try out, you also need to make sure that you take your personal tastes into consideration.
When choosing which new slots games to try out, make sure you take an informed decision by asking yourself which have been your most enjoyable gambling experiences, and also which were those that you'd rather forget. Once you figure out why, it'll make it easier for you to understand whether the site you're looking at is the right one or not.
Meantime, here are some tips to start you off on the right path:
Bonus terms that fit your bankroll – Even if the terms are fair, they may still not be the right ones for you. For example, a 50x wagering requirement is fine for a medium roller, but a low roller would be better suited with 35x.
Your favourite software providers and games – If a site has thousands of brand-new slots but it doesn't include your favourite progressive jackpots, then we'd recommend that you find another one. The easiest way to figure out whether the games selection fits your playing style is by looking up the list of software providers as this will give you an immediate indication of the most popular titles present.
Your preferred payment options – Banking methods are a very personal choice, and you're not going to enjoy playing new UK online slots if you've had to go with a payment option you're not comfortable with. It's as simple as that.
What other players say – We do believe in the power of the player, and that's why we always advise you to take a good look at what others are saying, especially with the newest slot sites as these won't have yet necessarily been reviewed by many casino experts.
Responsible gambling tools – We never tire of repeating that player safety is the most important feature. Before committing to a new casino, take note of whether it takes your safety seriously by providing adequate responsible gambling tools. If it doesn't care to protect your interests, it's not worth spending your money on!
You'll Find These Slots and More at the Top New Slots Sites
Why Play at a New Slot Site?
With so many established UK online casinos that you already find recommended at PlatinPlay, why bother looking for sites where to play a new online slot? Our answer is, why not? Novelty and excitement are a big part of the fun of online gambling, and no matter how excellent our tried and tested casinos may be, it's always a thrill to discover new slots at online sites that we've never tried before. There are other more tangible reasons, of course, to try out the best new slots sites. Here are some of them:
More mobile-responsive sites – new slots sites in the UK have been designed using the latest HTML5 technology, with the needs of the modern gambler in mind. Thus, you won't find any issue enjoying all your favourite games on your preferred mobile device, whether its iOS or Android.
A full gamification experience – the newest slots sites provide a 360-degree package of fun, with ongoing tournaments, personal quests, merchandise and even co-op games in some instances.
Bigger and better bonuses – how does a brand-new UK slots site attract players? By offering better sign-up deals that its longer-established competitors, of course. PlatinPlay brings you all bonus details in our casino reviews so you can easily compare bonus size and terms to snag the best deal.
More user-friendly interface – there's a lot to be said for sites with a well-planned design that offer a smooth ride across the games lobby. The newest slots sites in the UK have access to better technology and design facilities than the older brands, so registration is faster, the bonus is activated instantly and you'll enjoy an overall hassle-free experience.
New Mobile Slot Sites
If you're asking yourself whether there are any new mobile slots sites available for UK players, the answer is a definite yes. We've already referred to the importance of gambling on the go, and all the new slots sites UK that we recommend are perfectly compatible with all mobile devices.
You'll be able to access new UK slots by using your mobile browser and logging into the site in the usual way. All the latest titles are designed to adapt to any screen size, which is another good reason for trying them out. Some of the new UK slots are also accessible on a dedicated app which you can download onto your Android device via the Google Play app, or onto your iOS using the Apple App Store.
New Slot Site Bonuses
You'll find new slots sites launching in the UK pretty much every week. So it stands to reason that they're going to have to work harder to attract new players, given the level of competition. This is great news for players, because one of the best way to bring over new players is by offering a generous bonus with more favourable terms than the competition.
Nowadays players expect a good sign-up offer whether the casino is old or new. At new online slot sites you can expect things to be taken to the next level, with a combination of offers that's designed to reel you in. Here's what you can look forward to when playing new online slots in the UK:
Deposit bonuses: New online casinos typically offer a 100% match-up on your first deposit, which means that the amount you deposit will be doubled for free. Most casinos will put a maximum of anything between £250 and £500, but the newer the site the most likely it is to find a maximum that exceeds this. You'll be asked to deposit a minimum amount to activate the offer. Most established sites will require £20, but some of the newer slots sites will accept a £10 minimum. Wagering requirements are also likely to be lower, between 30x and 35x.
Free spins: Established brands usually offer 10 or 20 free spins on one slots title, or on a very limited selection. New slot sites offer bigger amounts, between 50 and even 200, with a good selection of eligible games. Wagering requirements also are usually between 30x and 35x.
Free cash + free spins: These sign-up offers are a mix of both the above, with the players having their original deposit matched with extra bonus cash and some free spins thrown in over and above.
No deposit bonuses: It's very difficult to find these, but rest assured that as soon as the PlatinPlay experts spot such an offer at a new slots site, you'll be the first to know. Put simply, these bonuses take the form of free chips or free spins given to the player upon registering, without the need to put down a deposit.
New Slot Sites vs Established Slot Sites
Look, let's be straight here. Whether you're playing a new slots site or an established one, what matters is that you have a good time, right? Both options have a lot going for them, and we'd never advise players to stick to only one option. Why miss out when you can enjoy the best of both worlds?
That said, of course there will be differences between the two. The more established brands have been part of the scene for a long time and have had time to get used to what players enjoy, to build a loyal following, to build relationships with other players in the industry and so forth.
The downside to that is that, of course, they can be a bit set in their ways and miss out on including more innovative features.
Brand new UK slots sites on the other hands have the freshness going for them. They have more flexibility to create a platform that's designed specifically with today's players in mind, and you're more likely to see cool features incorporated within the casino.
On the other hand, they haven't yet built a proven track record, so you'll need to do some homework as explained on this guide before deciding whether to make that first deposit. Of course, on this guide you will also find our PlatinPlay expert recommendations, which will remove the need for you to carry our your own research.
Let's take a look at the specific pros and cons that both bring with them.
| Pros of New Slots Sites | Pros of Established Sites |
| --- | --- |
| Better bonuses | Proven track record |
| More innovative | Easy to find player reviews |
| Better VIP programmes | Established relationships with other industry players |
| Cons of New Slots Sites | Cons of Established Sites |
| --- | --- |
| No proven track record | Less flexibility |
| Needs some research | Less innovative features |
Discover the Best New Online Slots in the UK November 2023
With so many slots to choose from, keeping ahead of all the new online slots in the UK can seem like a difficult task sometimes. At PlatinPlay, we prefer to focus on quality rather than quantity of games we suggest players try out at an online casino. Therefore, the new game suggestions you'll find on our website will be based on several factors which we will outline later. More or less, this is based on what UK players tend to look out for in their slot games.
New Online Slots for November 2023
If you are looking for the best new online slots, look no further. The following are some of the best new slots in November 2023:
Wild Link Frenzy
Game of Gladiators: Uprising
Horror Hotel
Rasputin Megaways
Blood Suckers Megaways
Apart from these games, you might also want to check out another slot which is quickly becoming a favourite: The Doghouse Multihold
Wild Link Frenzy
SpinPlay Games take us on a fishing trip to the rivers of North America with this 5-reel, 3-row new slot title that brings 20 to 50 paylines. Players can between anything between 0.20 and 50, so it's not one for high-rollers. The RTP is 96.43% and you can land a max win of 5,000x your stake. Watch out for the wild and scatter symbols, which trigger extra reels and free spins.
Game of Gladiators: Uprising
Play 'n Go's new online slot plays it safe with medium volatility and a wide bet range of 0.5 to 100 that is sure to make it appeal to a variety of players. The maximum RTP is 96.2% and game comes with 30 paylines and a 5×4 grid. You win when hit three to five of a kind. The Gladiator symbols act as wilds and scatters, triggering free spins and bonus games.
Horror Hotel
Relax Gaming bring out the chills with this 6×6 horror classic. The max win is anything but scary, reaching 20,000x your original stake. The RTP is 96.17%, but it goes up to 96.5% when you buy the bonus rounds. In all cases, you can bet a minimum of 0.10 up to a maximum of 0.50. Wins happen when you land a 5-symbol cluster, and the game's high volatility means that when this happens you're likely to reap some good rewards.
Rasputin Megaways
BigTime Gaming gives Russia's greatest love machine a good run for his money with this 6-reel new online slot which delivers up to 1,000,000 ways to win. If you hit free spins mode, this actually goes up to 2,985,984. With an RTP of 96.68% and high volatility, you'll be able to bet between 0.10 and 20, so it's perfect for medium rollers. The max win is an enticing 68,180x your original stake.
Blood Suckers Megaways
Red Tiger Gaming presents a new take on the vampire themed classic, with a 6×7 grid and 117,649 ways to win. With a high RTP% of 97.66 and high-volatility, this is one for those who enjoy big thrills. Bet sizes range between 0.10 to 4 and you can win up to 20,521x your original stake. The high paying symbols are the five vampires, which come with multipliers of up to 3x.
The Doghouse Multihold
The OG slot was such a hit that we now have yet another spawn. This new slot game comes with 5 reels and 20 paylines, including Wild Multiplers that lock in place when they hit during the Free Spins round. You can bet between 0.20 and 100 per spin, and it comes with an RTP of 96.51%. Wins land when you hit five matching symbols on adjacent reels starting from the left hand side.
How does PlatinPlay choose its New Slots Online?
When it comes to selecting the best new slots online for our UK players, there are a couple of factors that we always keep in mind. These include:
Theme and Graphics
Volatility and Payouts
Game Developer
Mobile Compatibility
Bonus Features
Theme and Graphics
A sure tell-tale sign that a slot is of high quality is definitely it's graphics. While certain games, even some of the latest new online slots in the UK, enjoy retaining classic and retro features such as traditional fruit symbols for instance, good slots are those that are able to create a strong narrative right from the first spin.
Volatility and Payouts
When it comes to slots, there are three levels of volatility which include low, medium, and high. This generally refers to the max payout that these particular new online slots potentially offer.
In terms of gameplay, low volatility slots have a greater chance of triggering special symbols and features with smaller, more frequent payouts, whereas the higher volatility ones are known to trigger features and wins less frequently but are generally larger in value whenever they do.
Game Developer
We're talking about the industry leaders, trend-setters, and absolute game changers in the world of gambling software. These casino slot game giants sometimes allow us to offer a selection of brand-new online slots in the UK from the finest and brightest. With so many amazing new slot games to pick from, to a certain extent, they make our experts lives so much harder than it's supposed to be when picking out the very best new online slots.
Mobile Compatibility
Nowadays life is on the go, and it's important to us that your favourite slots are always available whenever, wherever. For this reason, all of our new online slots suggested to try out are mobile compatible, meaning that you're able to play the exact same game on your phone, as you'd expect to play on a computer or tablet device.
Bonus Features
Online slots have been designed to entertain, and they generally do so by means of bonus features. Whether it's a round of bonus spins, an avalanche of multipliers, or perhaps access to a bonus wheel. Each slot is created differently, so give the paytable a quick look before getting started to get a better idea of what to expect!
Different Types of New Slot Games Recommended by PlatinPlay
If you're looking for new online slots to play, but still happen to be a new player, the sheer volume of games available can appear daunting at times. The first thing you're going to want to do is be able to identify the various types of slot games available, which could include one of the following amongst others:
Classic three-reel slots
Five-reel slots
Progressive slots
Megaways slots
Multi-payline slots
Cluster pays slots
Classic Three-Reel Slots
This type of online slot is the most classic of them all and is generally what you would have expected to find in brick-and-mortar casinos if slot machines were your thing. In this case, these slots are relatively simple and spin across three reels, generally with a single, central payline. A great example of this kind of slot is Jackpot 6,000 by NetEnt.
Five Reel Slots
The internet brought about a revolution when it came to new online slots, allowing these games to become as varied and creative as the developer would have them. Today, the most common online slot is generally arranged across five reels, with a varying number of rows and paylines. If you'd like to see a five-reel slot in action, a great example is Lady Godiva by Pragmatic Play.
Progressive Slots
If you're looking for potentially multi-million-pound wins, the progressive jackpot is probably the section you'll find them in. In this case, these new online slots take a percentage of every real money wager played on the game and add it to the final jackpot win, that's updated consistently across the developer network. A great example of this kind of game would be Microgaming's Mega Moolah.
Megaways Slots
The Megaways game mechanic was created by Big Time Gaming, and since then has been licensed to several other suppliers in the industry. Megaways games include a fixed set of reels that can generally hold anywhere between two to seven symbols each, changing shape with each spin, sometimes pushing the max number of paylines available in the hundreds of thousands mark. A great example of this kind of slot could be Montezuma Megaways by WMS.
Multi-Payline Slots
New online slots are known for their creative variety when it comes to their offerings, and paylines are definitely one of them. Ranging from anywhere between single digits, sometimes to two or three digit-numbers, multiple paylines are popular when it comes to new online slots, and the best way to clarify what to expect from any particular game is to consult the paytable before getting the game started. A great example of a multi-payline slot would be Legend of Athena, by Red Tiger.
Cluster Pay Slots
Sometimes paylines aren't even required to hit a win. All you've got to do is land a number of matching symbols in groups of generally five or more to hit a win, in no particular formation. A great example of this kind of slot would be Reactoonz by Play'n GO.
New Mobile Slots Online
With no downloads or installation required, you're able to look up and enjoy all of the latest new mobile slots online on all devices. Today, mobile slot gaming represents one of the most popular options when it comes to casino games, and it's not very hard to see why.
Offering unrivalled speed and dazzling graphics, all of your favourite games have been programmed to be responsive and fit your mobile screen, offering the same entertaining experience anytime, anywhere.
Some of our most popular new mobile online slot picks include:
Jammin Jars by Push Gaming
This groovy 70s themed slot includes a cascading 8×8 game grid that's packed with random surprises including Sticky Wild Jars and a Rainbow Feature with Giant Fruits Big Wins included – and the best part? Jammin' Jars looks as good on mobile as it does on desktop.
3 Buzzing Wilds by Pragmatic Play
The excitement's a-buzzing with this 5×4 reel that offers 20 paylines and a bet range of 0.20 to 100. This slot comes with three different Wilds that increase your possibilities of hitting a win, as well as up to 10 free spins. A perfect summer slot thanks to the dynamic, wildlife-themed background.
Merlin: Journey of Flame by Play 'n Go
Enter the magical world of the wizard Merlin in this 5×3 brand new slot that comes with a 96.28% RTP and a max win of 7,500x. The bet range is 0.10 to 100 and the scatter symbols award up to 8 free spins. They also unlock an extra sixth reel to increase your winning potential.
Badger Miners by Yggdrasil
These miners are cute, but they can also unlock a 10,000x max win for you. Keep your eyes on the prize with this 5×3 slot that comes with an RTP of 96% and high volatility. Special features include multipliers, Cash Wilds that trigger respins and up to 7 free spins when you hit 5 scatter symbols.
Dungeons & Diamonds by Microgaming
That's right, everyone's favourite roleplaying game got a glitzy upgrade with this 5×5 new title that delivers 20 paylines and a max win of 5,627. The bet range is 0.20 to 50, and if you're looking for features you'll find plenty – from free spins to instant collects and jackpots.
Online Slot Providers with the Best New Casino Slots
Now when it comes to new online slots, sometimes it's easy to forget the amazing creative developers behind them. If you're interested in knowing more about some of the most popular game developers out there, here are a couple you absolutely need to know about:
Yggdrasil Gaming
Pragmatic Play
Microgaming
NetEnt
Play'n GO
Yggdrasil Gaming
Relative newcomers to the online gaming scene, Yggdrasil Gaming made its first debut in 2013, and as the old saying goes have never looked back. Known for offering a series of varied slots that are as beautiful to look at as they are entertaining to play, Yggdrasil has grown from strength to strength over the years and today offers a selection of award-winning games including Easter Island 2, Vikings Go to Hell, and Brazil Bomba amongst others.
Pragmatic Play
Based in Malta but with offices all over the world including Ukraine, Philippines, India, and the UK, Pragmatic Play is one of the fastest growing online slot providers, currently offering its games in 16 different languages and counting.
Loaded with premium graphics and creative bonus features, these are definitely among the top new online slots to look out for. Great examples of Pragmatic Play slots include slot titles like Hercules Son of Zeus, Super 7s, and Sweet Bonanza Xmas.
Microgaming
There are few developers out there larger than the Isle of Man-based Microgaming. Massively known for its creative slots and multi-million jackpots, Microgaming is definitely the brains behind some of the most played casino slots of all time. If you're interested in exploring online slots from this developer, take a look at titles like Assassin Moon, Lady Earth, or Rainbrew.
NetEnt
Now here's one of the game developers that really started it all. Considered industry leaders in the slots industry, NetEnt are the Swedish game developers behind some of the most iconic slot games of all times such as Gonzo's Quest, and Dead or Alive II.
Most recently, NetEnt have also acquired Red Tiger, another great games developer that has, since then, released several NetEnt games with the inclusion of the Megaways game mechanic including Gonzo's Quest Megaways among others.
Play'n GO
And it's definitely not a complete new online slots review without the inclusion of Play'n GO. Play'n GO is another creative slots powerhouse that's known for delivering beautiful games loaded with creative bonus features.
In our opinion, some of the best games from this developer include Book of Dead, Reactoonz, and Viking Runecraft amongst other top titles.
New Online Slots Providers
Nowadays you will find hundreds of established software providers that have gifted us with some of the best-loved titles. But what about the newer names, those who are still building a reputation among players and who don't yet have a big portfolio to boast of. Are these new online slots providers worth giving a try?
As always, when deciding whether to try something new it's best to start off by checking that the company is appropriately licensed by a reputable gambling operator. The big names we mentioned above all boast multiple licenses and this is an assurance of trustworthiness as their games have been audited multiple times and found to be safe and fair.
If you're not sure whether you should risk it, a look at the slot providers' website will give you all the information. Slotmill, for example, were only founded in 2019. But they are already accepted and trusted by 16 regulated markets, besides having a Malta Gaming Authority license.
How to Find the Right Slot Games
With hundreds of games out there, selecting the right new online slots for you can prove a little intimidating in the very beginning when you're not really sure what you're looking for, however you'll be quick to discover that as time goes by, you'll become a little more familiar with what to look out for, and what best suits your current gaming style.
First off, you're going to want to find out the RTP of a slot, which you'll be able to find out with a little research. This Return to Player theoretical percentage represents the amount that particular game is able to pay back to its players over the course of time, while volatility will indicate how often its willing to do so. Even though slots are wildly unpredictable, as a general rule low volatility games offer smaller, more frequent wins, while high volatility games perform in the exact opposite manner.
New Online Slots Trends and Features
What makes players look for new online slots? While the classic fan-favourites like NetEnt's Gonzo's Quest and Starburst will never go out of fashion, reality is that players are always looking for the next big thing.
New online slots bring numerous advantages with them, not least the latest technology and is much more immersive than that used for classic slots. Let's take a look at the features we can expect to find when playing new slot games.
Better special features and more bonus games: Today's slot games may offer more advanced and innovative bonus systems based on player behaviour and preferences, making the games more exciting and personalised. Just think of what slots were like before mechanisms like Clusterpays, Megaways and other modern features were created.
Improved graphics and sound: With the development of technology, the graphics and sound quality of slot games have improved way beyond anything that can be compared to the classic slots. New titles offer a more immersive experience for players that's akin to a blockbuster movie.
Live Slots: Similar to live casino games, live slots could allow a real-time gaming experience with a human dealer, bringing a unique blend of online and traditional casino experiences. The most popular titles like Pragmatic Play's Snakes & Ladders are nowadays given the live dealer treatment.
Cross-Platform Compatibility: Enhanced cross-platform compatibility ensures players can enjoy games on multiple devices – PCs, laptops, smartphones, or tablets – without losing their progress.
New Slot Sites FAQ
The reliability of new slot sites can vary greatly, depending on various factors such as their licensing, the software providers they use, their security measures, and customer reviews. Before playing on a new site, you should verify that it is licensed by the UK Gambling Commission. A reputable site will also use well-known and respected software providers and partner up with secure payment providers.
As long as you're playing at an online casino that's licensed and regulated by the UK Gambling Commission, then you've got the peace of mind in knowing that just like the casino, all of its games are regularly audited and monitored to ensure that your gaming is as entertaining as it is safe and secure.
Yes, you can play safely at new UK slot sites as long as they have a UKGC license and observe the safety criteria outlined in this guide. Look for sites that use advanced encryption technologies to protect your personal and financial data. Check their privacy policies to understand how they handle your data. It's also important that the site promotes responsible gambling, offering tools and resources for players to manage their gambling habits.
Well, there's only one way to find out! Pick your slot game at the slot site of your choice and look it up in the mobile version of the site. There's a big chance that its mobile compatible and ready to go since most new online slots are prioritized for mobile slot players.
Technically there isn't – it's a free world, isn't it? However, if you'd like to set a couple of limits yourself, the Responsible Gaming page on each slot site holds all the necessary information to help you understand how to better use these tools.
New slots tend to offer a more immersive experience, with excellent sound and graphics, and they can also be played across platforms so that you can switch between mobile and desktop devices without losing your progress. The latest titles also include more innovative and more rewarding bonus features and special games.
On this guide you will find a detailed explanation of what to look for when choosing a new slot site. Our experts follow a set list of objective criteria that we also encourage you to take note of. This includes licensing, game selection, customer support, safety and security, as well as payment options.
Yes, you will certainly find generous welcome bonuses at the new UK slots sites. Most casinos offer a deposit bonus, free spins or even a combination of both. In rare cases, you might also find a no deposit bonus. Always read the terms and conditions carefully, to make sure you're aware of things like wagering requirements, expiry terms, bet limits and more.
No, the best new slot sites offer a balanced mix of casino games, including classics, new titles, fan favourites, seasonal themes and more. We advise players to check out the games lobby before deciding whether or not to put down a deposit at a casino. In this way, you can be sure that you will find all the slots you love, both old and new.